Elegant design to organize and transport your daily essentials. Brown pebble leather, brass polished zipper. Reinforced leather corners and interior zipper pocket. 
Dimensions: 10.5"L x 3.5"H x 8.5"W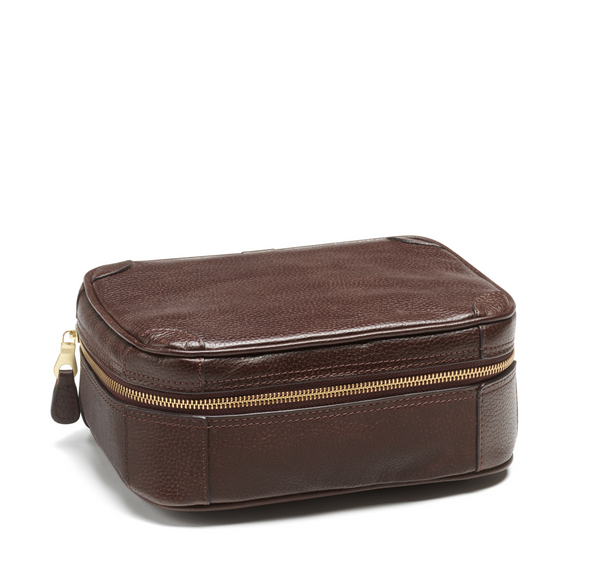 WELL-MADE, SOULFUL PIECES THAT INSPIRE
We buy the very best materials we can get and we shape them into things of timeless beauty.
BEAUTY, QUALITY AND CRAFTSMANSHIP
Over a 40 year run, we continued to hone our craft and make things we were proud to hold up and call our own!