This Limited Edition Duffel made of Blue Carbon Fiber has been fused to durable black leather at our partner facility in Germany. Our goal was to create an elegant fusion of performance and sophistication that can be enjoyed for generations to come. Nylon shoulder strap is adjustable and removable for easy carry. Interior zipper pocket for all of your essential items. Includes a luggage tag for your personal travel details. Recommended for 3-5 Days of travel. Each order includes complimentary laundry bag.
Dimensions: 22"L x 14"H x 12"W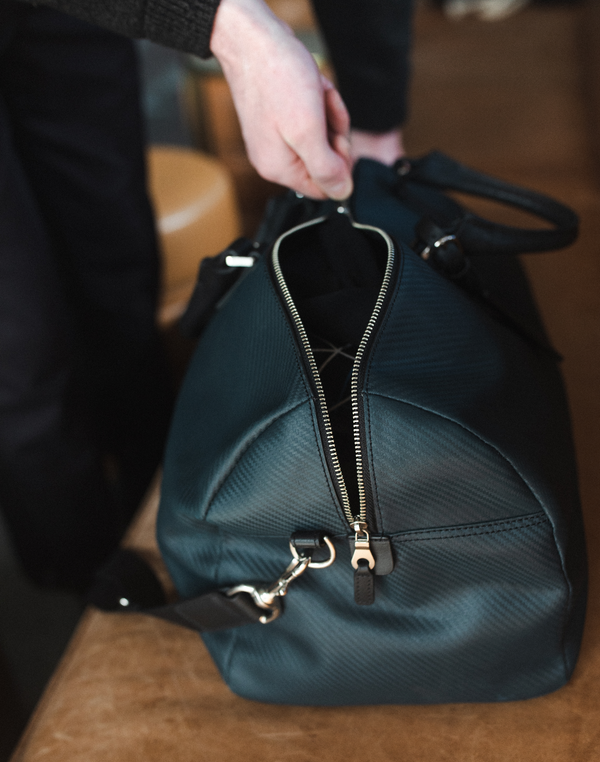 WELL-MADE, SOULFUL PIECES THAT INSPIRE
We buy the very best materials we can get and we shape them into things of timeless beauty.
BEAUTY, QUALITY AND CRAFTSMANSHIP
Over a 40 year run, we continued to hone our craft and make things we were proud to hold up and call our own!