We take the extra steps to craft these wallets with rolled edges and rolled corners.  We sew the edges of the interior pockets too. It adds to the strength of the wallet and softens the corners so they don't wear out as easily. Very few wallet makers use these techniques because it takes longer and requires more skill. To us, it just looks better and means more because it sets us apart.
Red straw grain leather
Holds 6 cards
1 Pocket for bills and receipts 
Dimensions: 4.5"L x 3.5"W x 0.5"H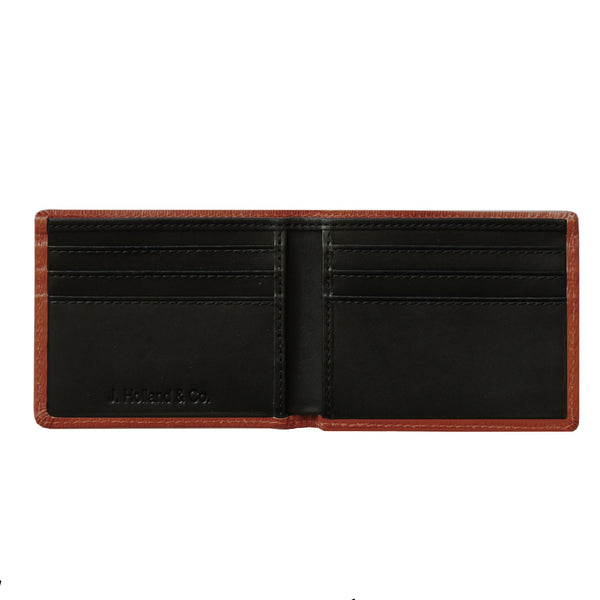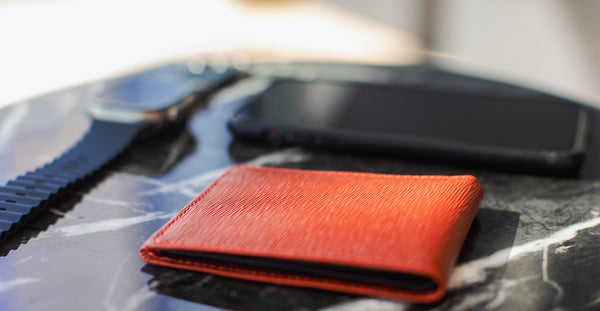 WELL-MADE, SOULFUL PIECES THAT INSPIRE
We buy the very best materials we can get and we shape them into things of timeless beauty.
BEAUTY, QUALITY AND CRAFTSMANSHIP
Over a 40 year run, we continued to hone our craft and make things we were proud to hold up and call our own!